Creating a new user
Navigate to User List
Expand Admin, expand Settings, expand Security and click on Users

Click New Button
Click the New button at the top of the list.

Enter User Details
Username is a required field, and must be unique.
Display Name appears is used for Emails
Caption is displayed at the top of the calendar.
Email is required if the user needs to send emails from inside the CRM.
Is Active should be left unchecked, as we need to add a role before making the user active.
Gravatar Email - displays the gravatar associated with the email. The Gravatar is shown on the Active User List. To set up the gravatar email, click here.
Default Warehouse - if you are using warehousing, this is the default warehouse for the user. For more information about Warehousing, click here.
Default Role - the User's default role for Project Management. For more information about Project Management, click here.
SMTP User Name - this is the username for the user's SMTP credentials.
Time Zone will ensure that the dates displayed in the CRM will match the user's local time.
Color - The color of the user's token.
Call Group Number - The Main call group for this user. For more information, see the Phones section.
Current Status - The user's status, displayed in the user list.
Location - the users's location.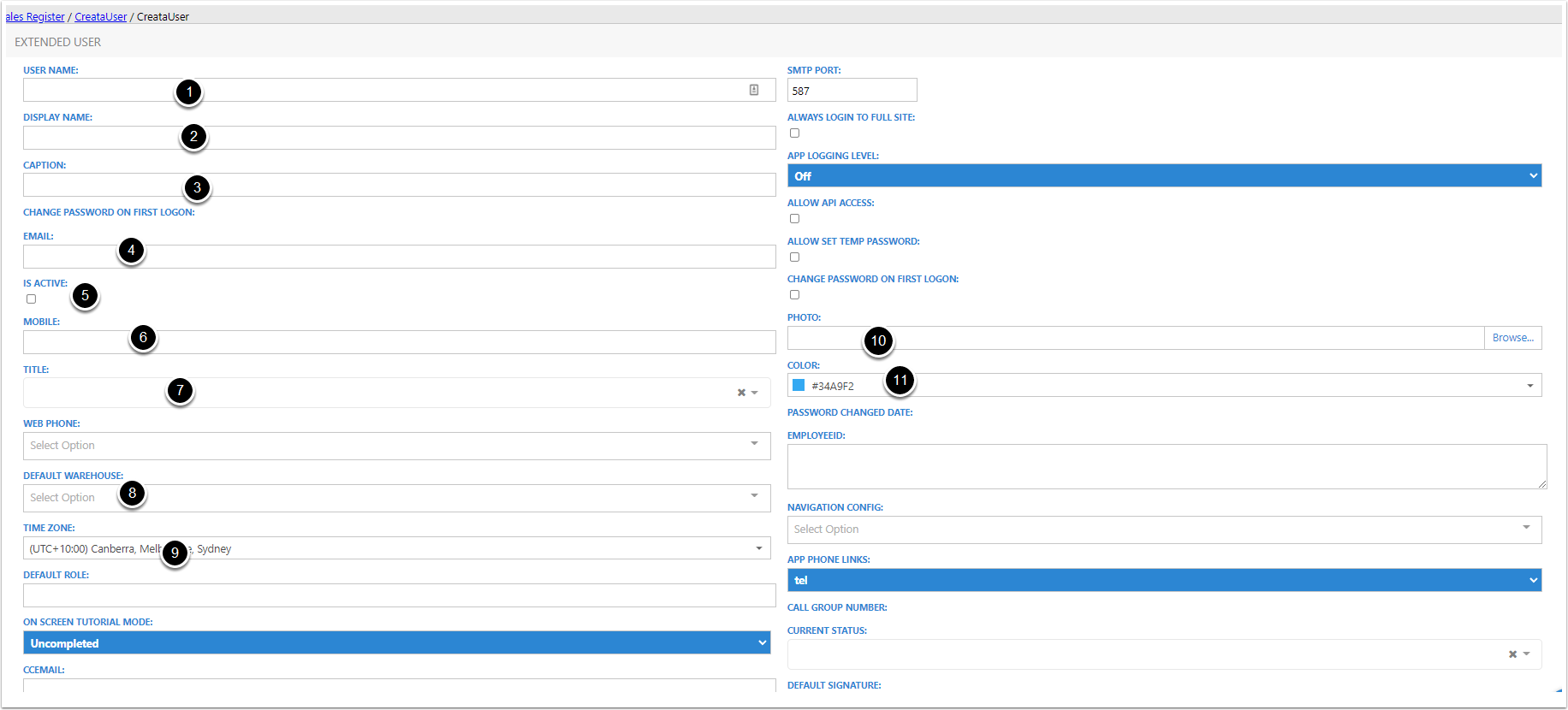 Photo
Here you can upload an image of this user. The Photo appears in the top right of the screen next to the username.

Email Signature
To learn how to set this up please visit the article on Email Signatures.

SMTP Settings
To learn more about how to set up SMTP credentials for emails inside the CRM, see the article on SMTP Setup.

Save
Click the Save button when finished entering user information.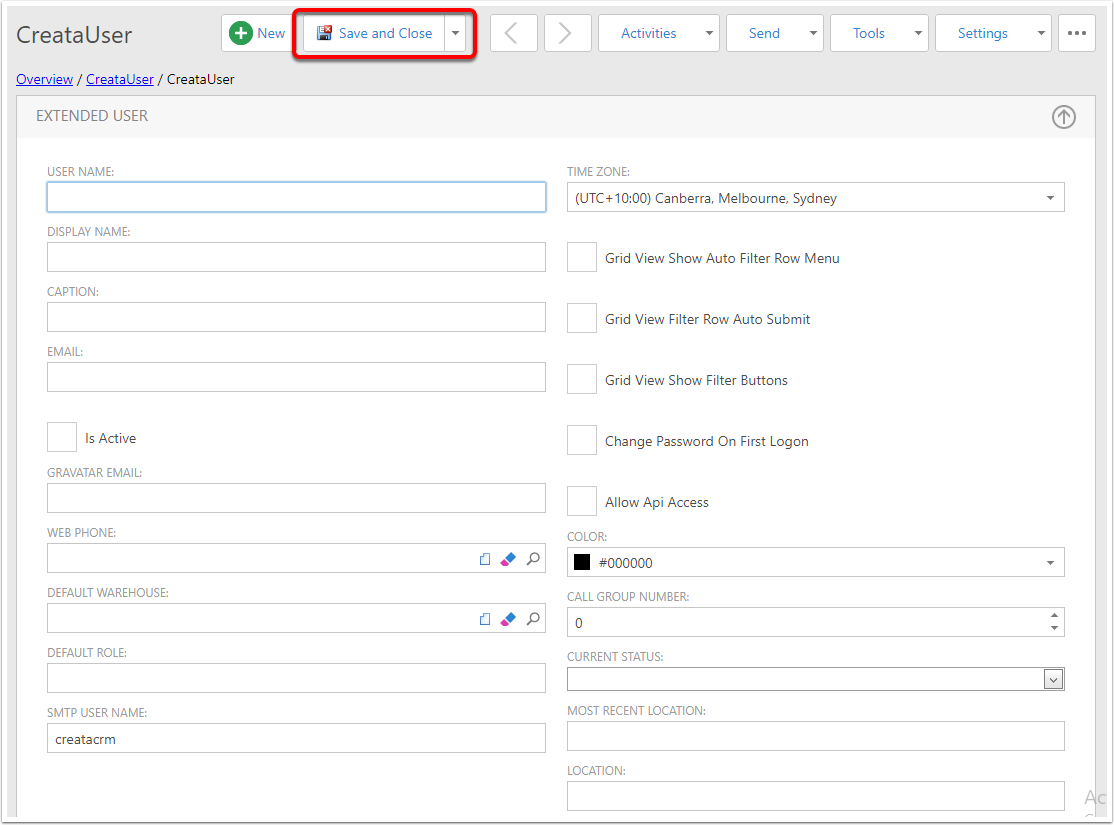 Add a Role
Find the Roles tab and click Link

Choose the Role
Click on the role to link it, eg if we click Administrator...
Role is Added
The role is added to the user's roles.

Make the User Active
Click the Activate button. A user can't be made active until they have at least one role.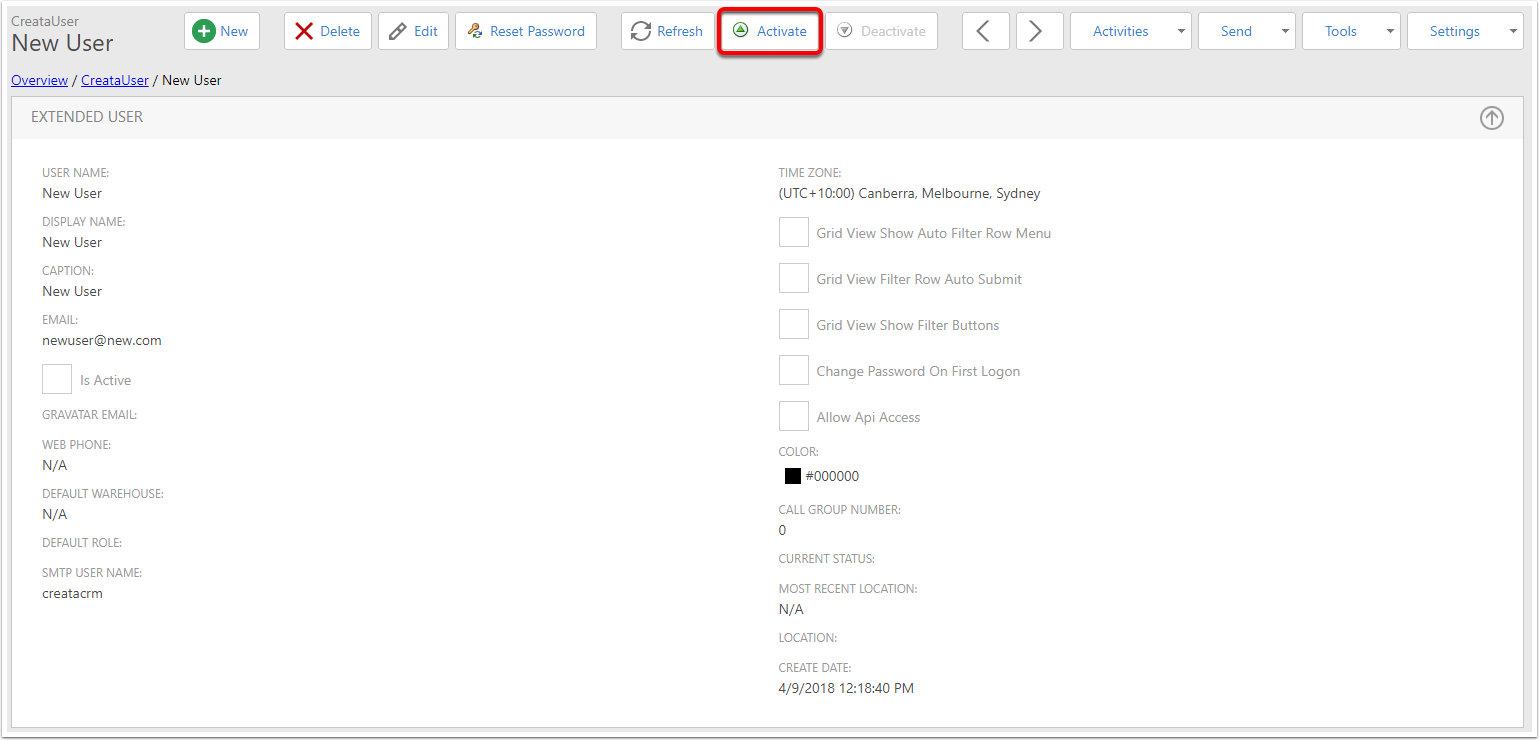 Set the default password
Click Reset Password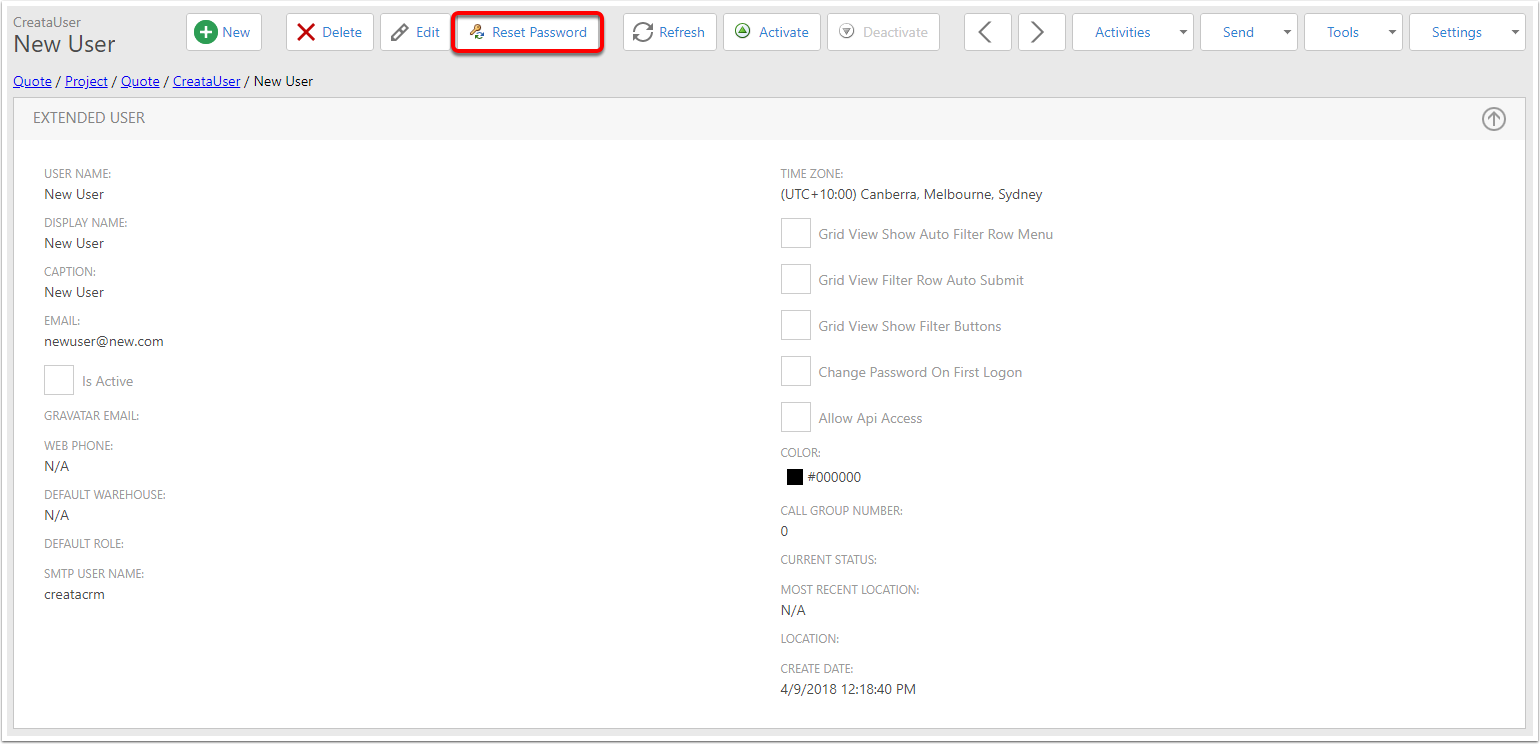 Enter their default password
In the popup, enter the password and then click Reset Password.
By default they user will be asked to change this when they first log in.
Optionally you can send them the password in an email, as long as you have their email address on their User record.